The BAR
The BAR is Barnsley CAMRAs Award Winning Magazine. We have been producing a publication since 1979 in one name or another. Due to Covid-19 publication of the Summer 2020 edition was ended. However, the branch decided that we needed to continue and so we did. Today's digital lifestyle means we have (for the time being) moved to an online only edition. After this pandemic is over we intend to go back to paper copies that are so much loved by our readers. So, thanks to the internet you can read our latest editions of The BAR right now. Our magazine is free to the readers thanks to the advertisers who support our publication, and to our past "http://www.matelotmarketing.co.uk" and present https://www.hotmetalpress.co.uk/ publishers.
Our magazine is now being hosted at issuu.com and a direct link to all our latest editions can be found via this link to https://issuu.com/barnsleycamra
To view our latest magazine please follow this link beside the cover.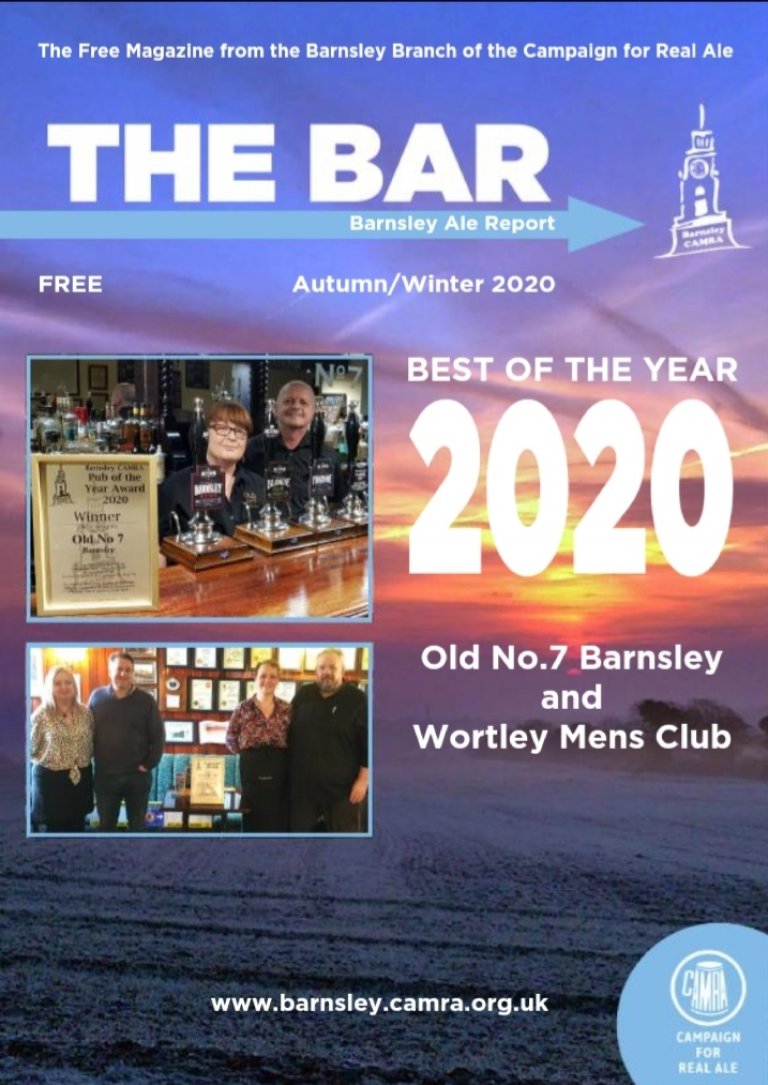 The BAR Autumn Winter 2020 Download to your device to read offline using this link.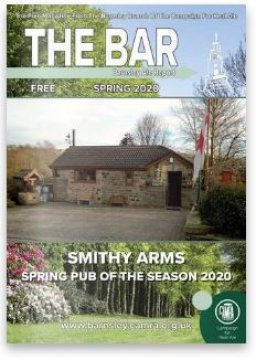 Spring 2020 BAR